Sponsorship
CDAS Inc. Sponsors make a huge contribution to the viability of the club and to keeping our membership fees low. Apart from providing direct financial support, many of our sponsors also provide members with a healthy discount and support us in other ways. Please return that support when you can.
Sera
has been manufacturing innovative high quality products for aquariums, ponds and terrariums for over 45 years.

Canberra Aquatics
is your one stop shop for all your home and office aquarium and pond needs, including products and maintenance services.

Canberra Snake Catcher
provides snake removal and relocation services in the ACT.

Biotope
provides top quality water conditions to get your tank water chemistry as close as possible to the native environment of your fish.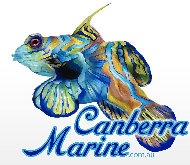 Canberra Marine
is a local business providing aquatic livestock and consumables, with an emphasis on the marine side of the hobby.

Harmonie German Club
provides provides the venue for our regular meetings and the Mega Auction