Why do fish "jump"?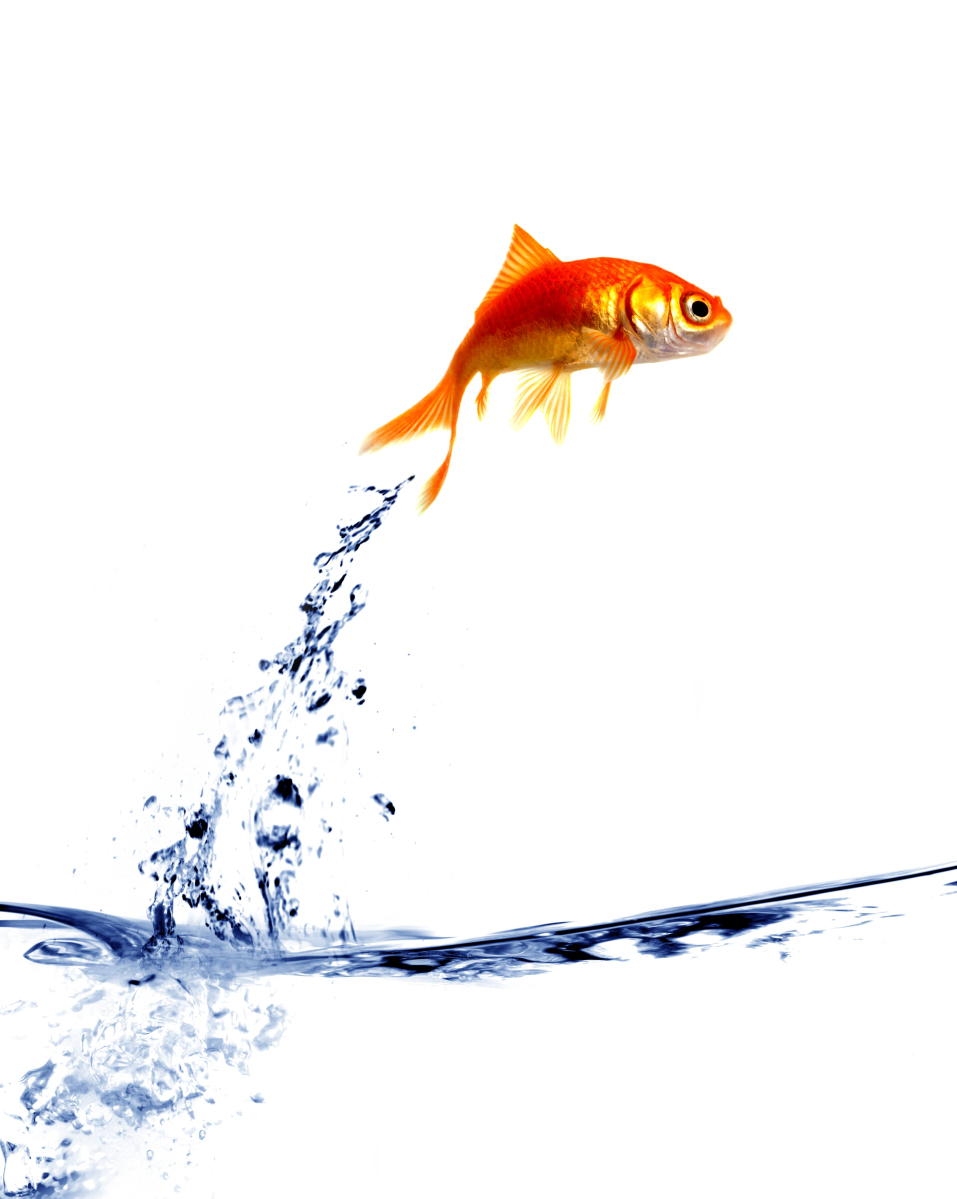 Fish are very good at swimming but sometimes they jump out of the water. Why would they do that?
Here are some reasons that fish jump:
To catch something to eat that is flying above the water
To get away from something that is trying to eat them
To get to somewhere they can't get to by swimming
Can you find a picture or a video on the internet of fish jumping for these different reasons.
Are there any other reasons a fish might jump? (hint: look up "Splashing Tetra" on the internet or in a book)
Here's one a video about a fish that jumps for a very special reason.
Aquarium fish sometimes jump out their tank. That is why it is important to have a lid or a cover on an aquarium and to make sure there are no holes or gaps a fish could jump through.